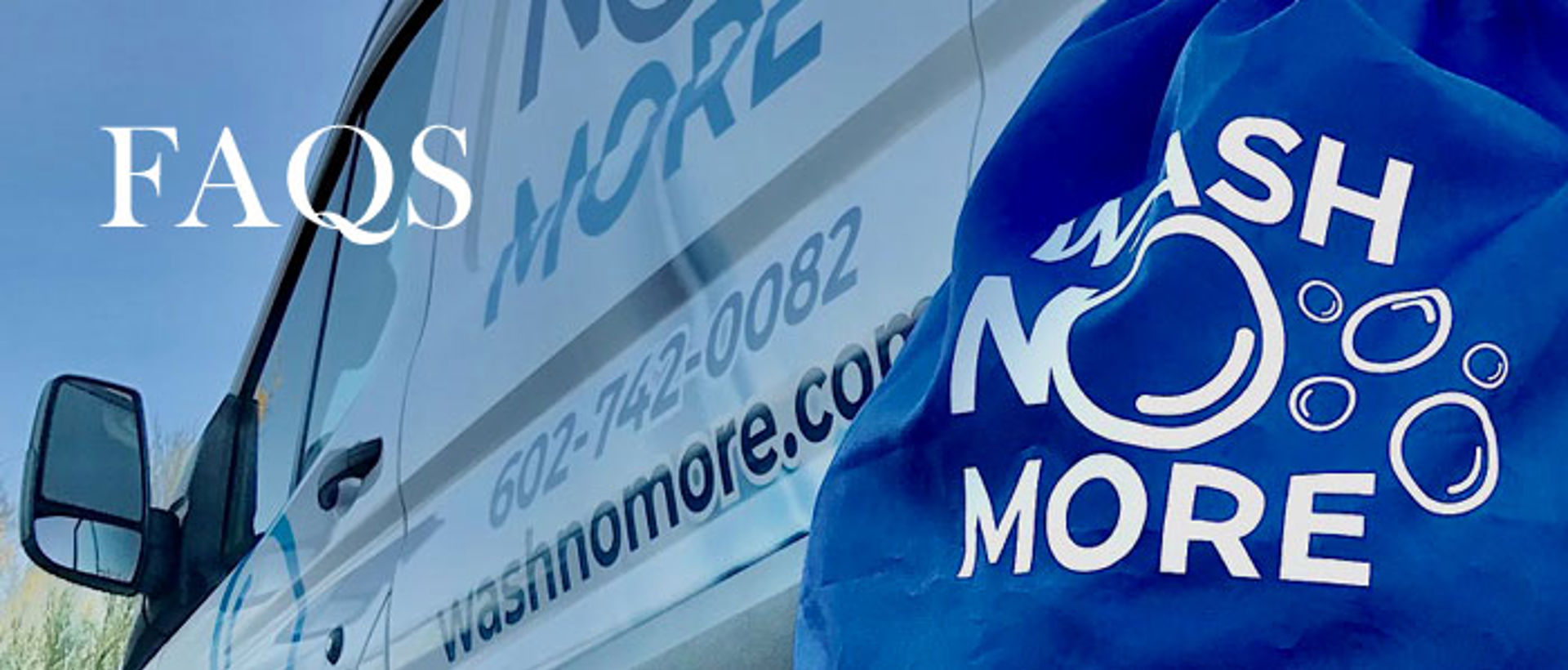 Frequently Asked Questions About Wash No More
What is the turnaround time?
What if I can't be home when you pickup?
Tell us in the software where you will leave your clothes. It might be on the front porch, on the back porch, behind the fence, by the apartment door, in the lobby, with the apartment manager, or in an unlocked garage.
Is there a minimum order?
If I sign up to be a recurring customer, what happens when I go on vacation?
Just put a hold on your account in the software. We'll be back on the date you tell us.
Do I have to sign a contract?
No, there are no contracts. We know you will stay with us as long as we do a good job.