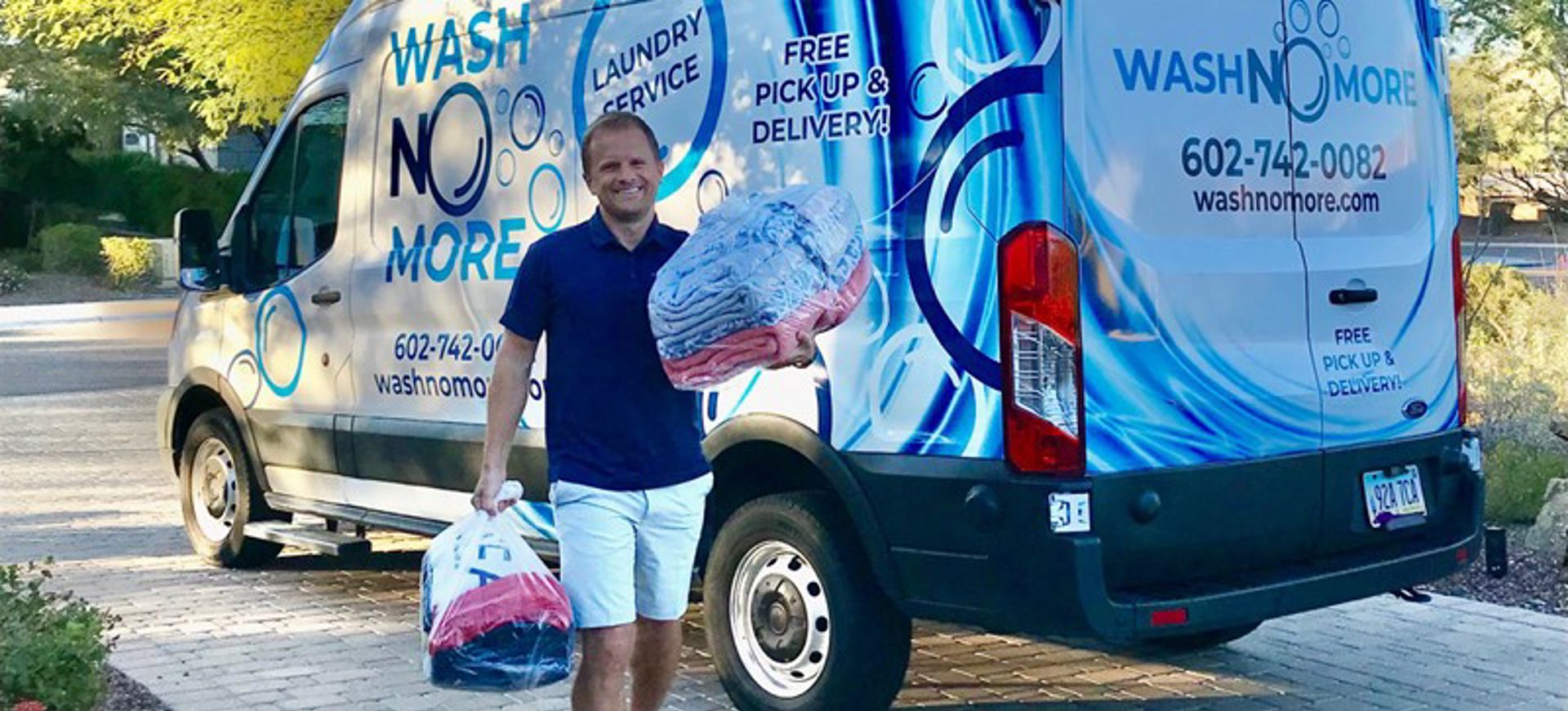 ​Laundry Pickup & Delivery Service near Scottsdale, Phoenix, & Paradise Valley
Is your life too busy for laundry? Wash No More is here to make life much easier. We offer laundry pickup and delivery Monday-Saturday. Let our skilled laundry attendants wash, dry, fold or hang all your laundry for you. Our customers satisfaction is our #1 priority. When you schedule our laundry pick up, you will have clean laundry ready to put away in 24 hours.
See how easy it is to schedule:
Click "Schedule a Pickup"
Fill out your name and address
Fill out the date you want the laundry pickup service
Wash No More laundry delivery service near Phoenix and Scottsdale uses state of the art laundry equipment. Our customers can make a selection from premium brand products - Tide, Gain, Arm & Hammer, Free & Clear, Oxi-Clean, and Downy. Before each wash, we carefully separate all whites, lights, and dark color clothing. Your laundry will always be washed and kept separate from all other orders. We will hang all collar shirts and dress pants. If you would like us to hang other items, there is a $0.10 charge per hanger.