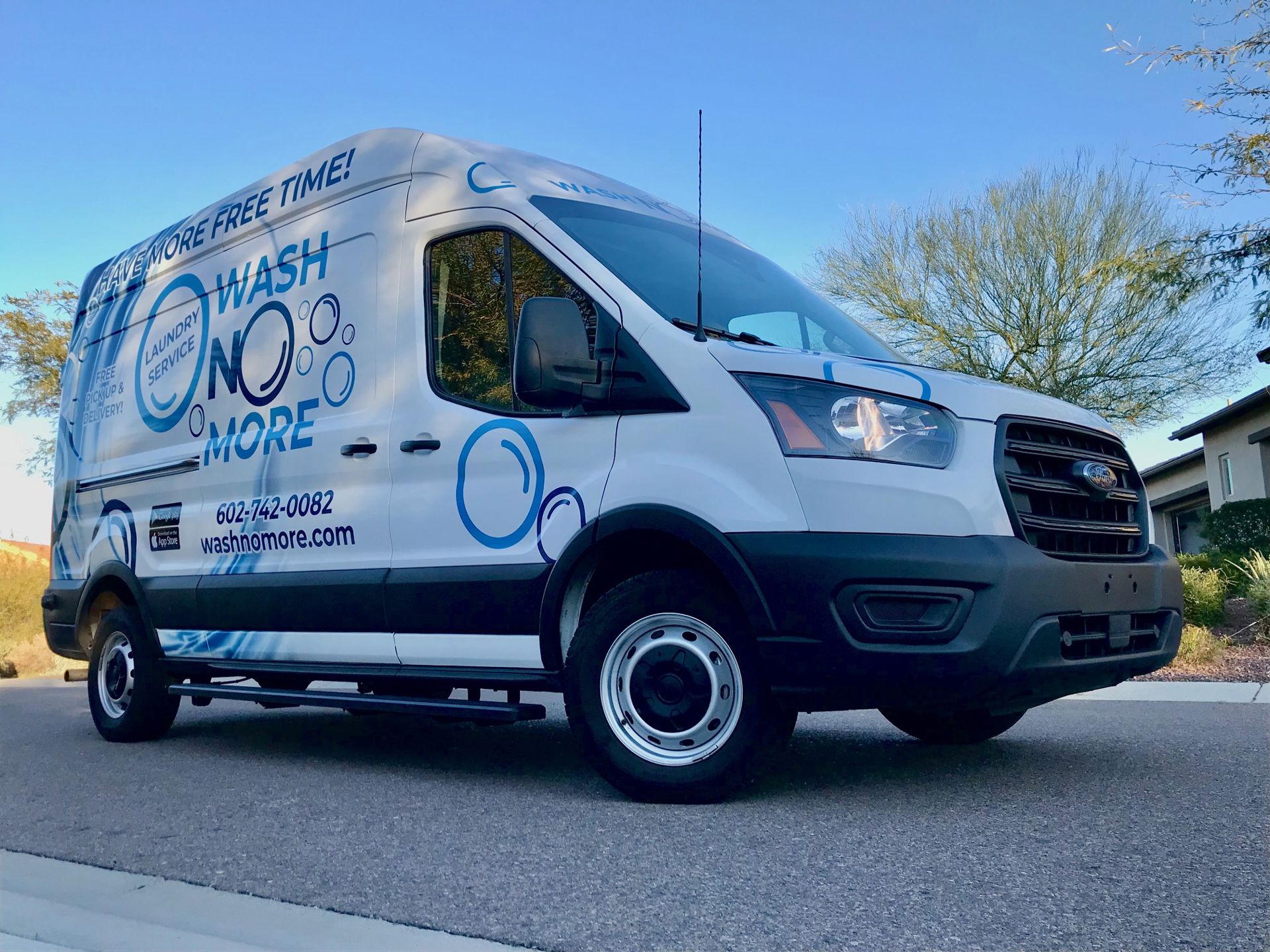 ​Wash & Dry Laundry Service near Scottsdale, Windsong, & Paradise Valley
Do you spend your weekends doing laundry? Take back your weekends! Schedule our pickup and delivery wash and fold near Phoenix. Let us pickup all of your dirty laundry and our laundry experts will do the work. Your laundry will be washed, neatly folded or hang, so it will be ready for you to put away.
Your laundry will be washed and always kept separate from all other orders. We use only premium brand products - Tide, Gain, Arm & Hammer, Free & Clear, Oxi-Clean, and Downy. We will separate all whites, lights and dark color clothing. We will hang all collared shirts and dress pants. If you would like us to hang other items, there is a $0.10 charge per hanger.  We use state of the art laundry equipment to provide our laundry service. 
Below is a list of items we charge per piece instead of by the pound. We have a $33.50 minimum order for pickup and delivery of these items. You can always add these items to your regular laundry pickup and delivery order.